Biography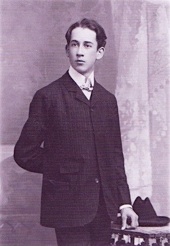 Faistauer (Catalogue Salzburger Museum)
Anton Faistauer was born into a farming family on February 14, 1887 in St. Martin bei Lofer in Salzburg's Pinzgau region. He was a health battered child and did not fare well in school. 
Faistauer's interest in painting and writing began through a friendship with classmate Albert Paris Gütersloh. 
In 1903 he attended an Impressionist exhibition at the Vienna Secession and was especially inspired by Cezanne. In 1905 he began his art studies, first at Robert Scheffler's art school with classmate Anton Peschka. In 1906 Faistauer, along with Peschka and Egon Schiele was admitted to the Academy of Fine Arts in Vienna. His first paintings were mainly landscapes and still lifes.
At the end of 1908 he met Ida Andersen who he would go on to paint about 60 times. They were married five years later and had two sons; his youngest one died during the First World War.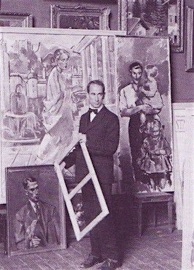 In his Studio (Cat. Salzburger Museum)
The Academy's conservative teachings did not agree with Faistauer or classmates Schiele, Franz Wiegele and Robin Christian Andersen. They were all expelled. In 1909, in protest, they formed "Neukunstgruppe" (New Art Group). By December Faistauer, Gütersloh, Wiegele and Rudolf Kalvach exhibited at Art Gallery Pisko. Art critic Arthur Roessler who represented Schiele became interested in Faistauer's paintings as well. 
Faistauer embarked on travel throughout Europe including northern Italy, Switzerland and Berlin but this ended with the outbreak of the WW I.
In the Spring of 1911, the New Art Group participated in the spring exhibit of the Hagenbund. Faistauer was in high demand: galleries and celebrities bought his works. In this period he formed a lifelong friendship with Hugo von Hoffmansthal. In 1913 Faistauer had 33 works included in a Gallery Miethke exhibition in Vienna. Plans to exhibit in Berlin at the Gallery Cassirer were canceled by the outbreak of war.
Faistauer was not in favor of the war. He returned to Maishofen to help his father on the farm. He continued to paint during this time but the summer of 1916 he was drafted. Unsuited for armed service, in 1917 he organized wartime exhibitions in neutral countries to promote sympathy for Austria. Posted to Stockholm Faistauer showed works by Albin Egger-Lienz, Gustav Klimt, Oskar Kokoschka, Josef Hoffmann, Alfred Kubin, Georg Ferdinand Waldmüller and many others. The exhibition was a great success and Faistauer's own paintings sold particularly well in Sweden. In the summer of 1918 he received the Austria Golden State Medal.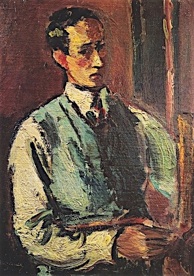 Self-Portrait from 1918
In the summer of 1919 Faistauer was instrumental in the founding of the Salzburg artists' association "Wassermann" (Aquarius). The painter's wife died the night before the opening where Faistauer was to present his "Votive Altar". In need of change he sought a new home in Salzburg. Exhibits continued in Germany and Switzerland and he was represented in Vienna's "Kunstschau" in 1920 and 1921.
In 1921 he married Emilie Ehrenberg whom he painted repeatedly, too. The marriage was short-lived. In 1924, after the birth of a son they divorced. 
Also a writer, Faistauer published a widely acclaimed book titled "Neue Malerei in Österreich". He painted the church fresco in Morzg, near Salzburg.
Poor health led Faistauer to spend holidays in the south with his Salzburg friend Anton Steinhart. In 1925, together with Kokoschka, Faistauer represented Austria at the International Art Exhibition in Zurich. In autumn the Royal Academy in London appointed him an honorary member.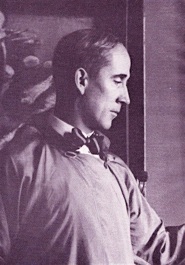 (Catalogue "Gedächtnisausstellung")
In 1926 Faistauer had his most important commission to paint frescos at the redesigned Salzburg Festspielhaus by Clemens Hofmeister. He had only five weeks to complete the work. His new companion, the Vienna ceramist Adelgunde Krippel was among those who helped him with the design. The frescoes received international acclaim as a masterpiece.
Faistauer returned to Germany and painted the Bavarian Crown Prince. His works are on display be seen in the prestigious Carnegie Exhibition in Pittsburgh, as well as in Prague, Amsterdam and Stockholm. He was offered numerous academic positions that he always rejected.
He moved back to Vienna and in 1929 had 29 works in an exhibition at the Secession. His schedule of international exhibitions at this time was almost unmanageable. In the autumn Faistauer realized a long-awaited trip to Italy where he painted motifs from Venice, Florence and Naples.
In February 1930 suffering from an old stomach illness he was taken to the hospital. Faistauer survived surgery but collapsed and died on the morning of February 13.
He was buried a few days later in Maishofen. To this day, he remains one of Austria's most important artist's of the 20th Century.